The Fine Art Of Professional Dog Training

Boca Grande - Englewood - Rotonda & Surrounding
Southwest Florida's

Executive Dog Training

At It's Finest

All Breeds
Member of Boca Grande Chamber of Commerce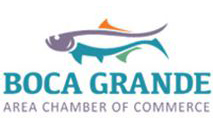 Serving Southwest Florida
| | | | | |
| --- | --- | --- | --- | --- |
| Dog training in Arcadia | Dog training in Brandenton | Dog training in Boca Grande | Dog training in Bonita Springs | Dog training in Cape Coral |
| Dog training in Clearwater | Dog training in Englewood | Dog training in Ft. Myers | Dog training in Naples | Dog training in Nokomis |
| Dog training in North Port | Dog training in Ospry | Dog training in Placida | Dog training in Port Charlotte | Dog training in Punta Gorda |
| Dog training in Rotonda West | Dog training in Sarasota | Dog training in St. Petersburg | Dog training in Tampa | Dog training in Venice |
© Copyright 2014-23 Executive Dog Training Inc., All rights reserved

Harry Kalajian & Executive Dog Training Inc. Have taken great measures to ensure the accuracy of the information contained on this site; however, neither can be held responsible for errors.
Articles, photos and text contained on this web site are intended to be informational ONLY and do not constitute training guidance, examples or instructions. Only The trainer upon evaluation can give proper guidance.
No material from this website (designs, art, photographs, graphics, or written text) may be used, duplicated or reproduced, in part or in its entirety, without written permission from Executive Dog Training Inc .

Web site developed by Executive Dog Training Inc.